Some of our project cars used for development and maybe even a few customer projects in time. For now just a basic page but will be expanded as time permits. Here are a few of the cars. There are others but some we just don't claim..
More about the cars by clicking the images to the right.
Drag car runs 11.47@127mph making it the fastest and quickest in America by over a second! DragTimes.com
May 3 09
The cars get their own detail pages Links over there --->
Feb 09
Drag car with 1000cc Injectors and 8000+ Rpm = 511whp
Mar 09
9-3 SS Makes 320Hp and 350Ftlbs On E85 (Charts in Dyno page) Custom Nordic Software and Taliaferro hardware.
Feb 09
Brembos For the New 9-3
Dec 08
Strut Tower Brace For the New 9-3
Dec 08
Hatchback brace Viggen
Dec 08
Drag car runs 12.72 @114 first outing making it the fastest saab in north america on the drag strip with a little turbo and only a 2 liter motor.
Nov 08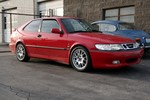 500Hp 500Ftlbs Flex fuel with AC what else is there to say..Nick Ts car Viggen Page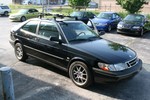 2.0 Liter drag car project is just getting started. You could call it a hot street car even though it is a bit much for running to the corner store. DragCar Page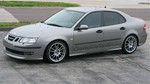 Just your average grocery getter. Detail Page
NG900 2.3i "Princess"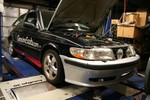 It may not be a turbo but its still fun. Headers, Intake, Trionic5 conversion etc... Detail Page
Nicks -72 95 Wagon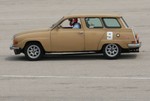 Decently fast and very ugly! Detail Page
Johns 9-5 Biopower Aero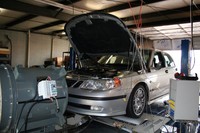 Just a normal 9-5 Aero auto Stg3+ Flex Fuel.